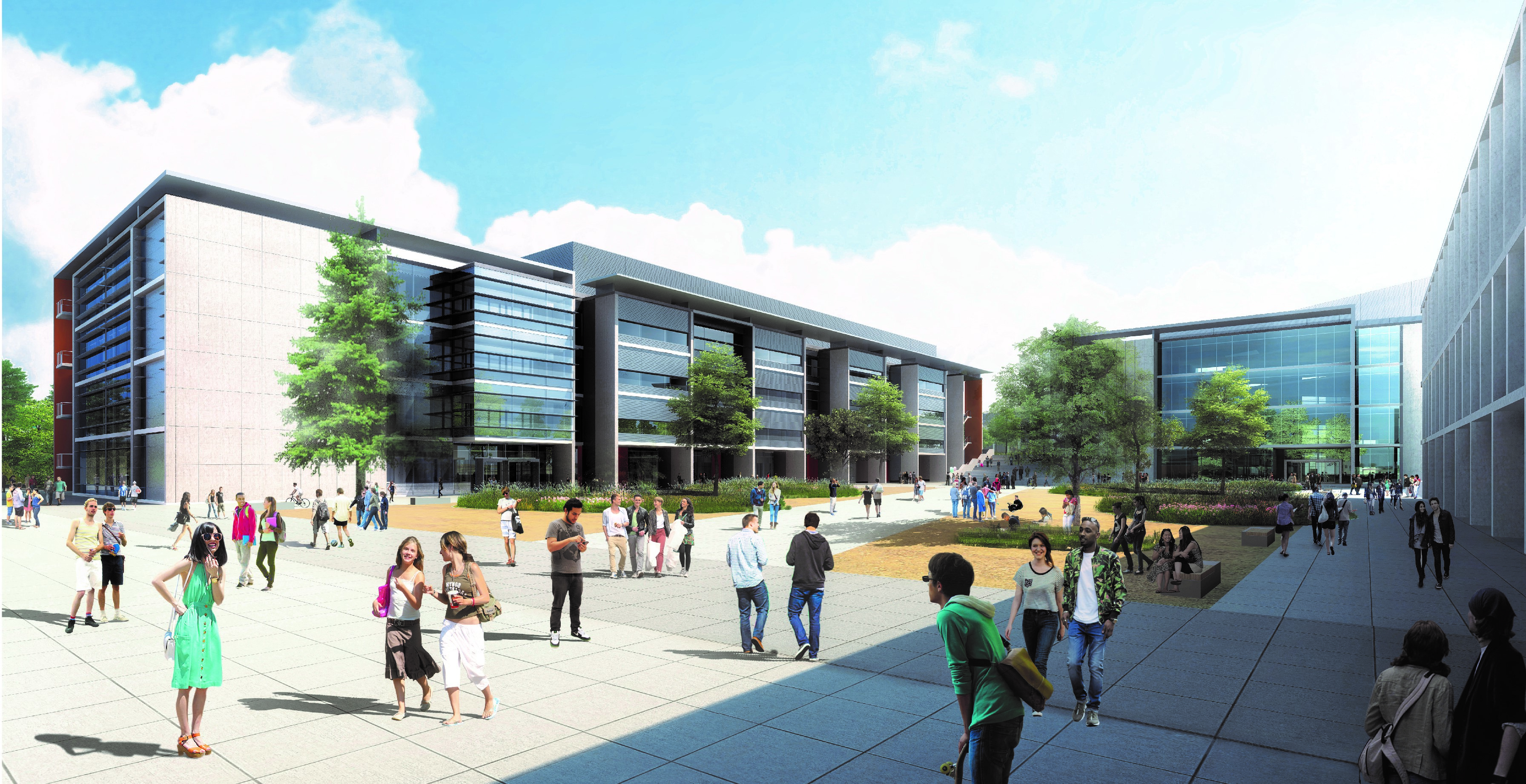 The Merced 2020 Campus Expansion will be delivered in three phases between Fall 2018 and Fall 2020. 
The Merced 2020 Campus Expansion will nearly double the amount of physical space available to the campus.   However, the efficient use of space must remain an ongoing strategic priority  if UC Merced is to meet its goals for supporting faculty and student success in the years and decades ahead.
Phased Delivery and Moves
Merced 2020 will be delivered in three phases.  
Fall 2018 First Delivery included 700 new student beds, a 600-seat multipurpose dining facility, new classrooms, outdoor competition field and 940 new parking spaces. 
Fall 2019 Second Delivery includes a new wet-laboratory, computational laboratory buildings with faculty offices, and research server.
Fall 2020 Substantial Completion includes a new wet-lab building with faculty offices and classrooms, 980 new beds in student housing, 630 new parking spaces, a conference center, a dedicated transit hub for buses, a new wellness center, an enrollment center, a swimming pool, three tennis courts and four basketball courts.