Parking
UC Merced has reserved parking spaces in the garage. However, Occupants may park in any available public parking space with the exception of the City Hall garage and in front of homes and local businesses.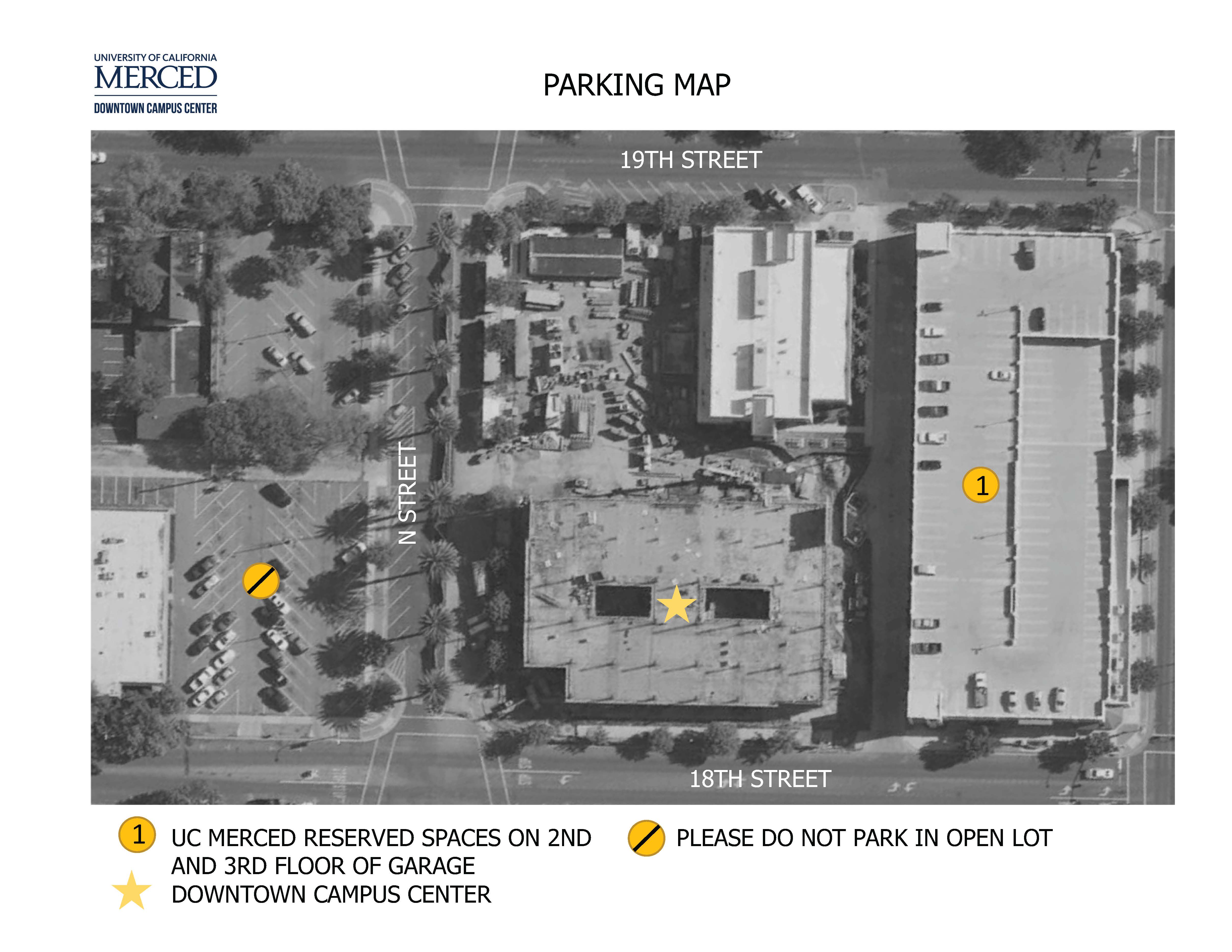 Cattracks
DCC will not have a designated Cattracks line at this time until TAPS can determine the interest. In the meantime, the G Line will pick you up about 2 blocks from DCC and take you to campus.
If you have any questions about parking or Cattracks, please contact TAPS at 209-228-8277 or taps@ucmerced.edu.